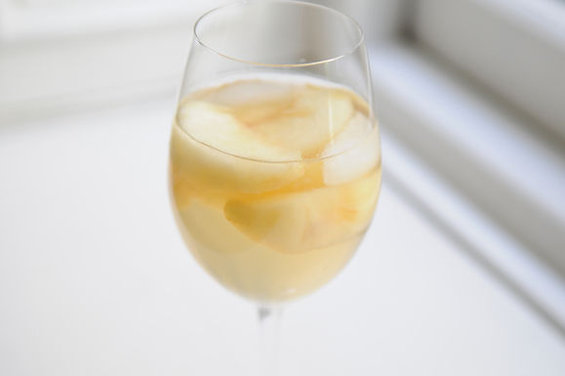 Monday is here once again and it is a busy one for me. Tomorrow I will be leaving for Vacation and cannot wait to get it started! I am going to Nashville first to meet up with one of my
besties

(Annie Bobannie)
, and then we are off to a beach house in Alabama!
When I have finished packing tonight, all I will be doing is relaxing with John. Tomorrow is our anniversary, so hopefully we can celebrate a little bit tonight... I was thinking about
grabbing a drink,
but it's so hot out, we may just have to grab frozen yogurt!
This drink
does look mighty tasty...
and
there is something about the name,
Ginger Sangria
, that makes it sound so refreshing! Maybe we will just have to have both...