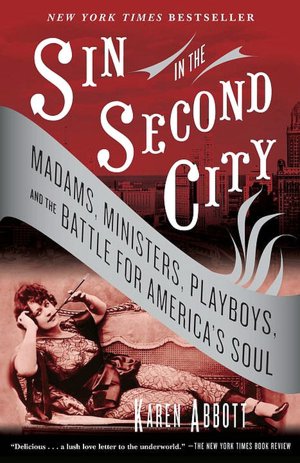 I forgot to share our book-club pick for this month! We are reading,
Sin In The Second City
by:
Karen Abbott
. So far I am a third through it and cannot put it down! This is a non-fiction book that reads like fiction, and is jam-packed with Chicago's 1900's history of brothel life, it's reformation and Chicago's foggy politics. I would say this is a great summer read, but it's actually a great read for any season- absolutely worth checking out!
P.S. I have not read
Devil In The White City
by: Erik Larson, but know
Sin In The Second City
came out on its coattails and did not receive as much attention because of it. Both ( I've heard) are similar in writing style.