Question - how many layers do you have on your bed?
I am a big fan of (at least) four layers - top sheet, duvet, quilt and throw - but I know that can seem a bit excessive... Maybe I like layers because I'm such a freeze baby! If I had to have just one blanket, I would 100% pick a quilt. They are wonderful to look at, super warm, and not as bulky as a comforter.
Here are a few quilts that I seriously love!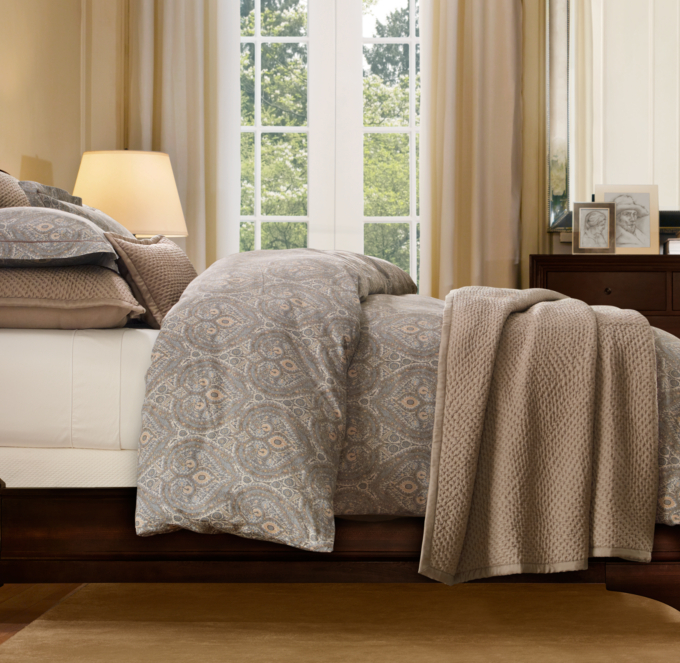 This
light brown quilt
is shown here on top of a duvet, but you could totally do on or the other!