Decorating on a budget can be challenging and end up more of an overwhelming experience by the time you finish. Personally, I have been battling with the concept of simplicity. With decorating, I tend to be on the "more is better" band wagon...but according to my boyfriend and mother, this is not always a good thing. One of my recent decorating endeavors has been to keep my counter and table spaces a clear as possible, while still having some sort of decor element involved. What have a found that works? Vases!The impact a few flowers and a pretty vase make can be incredible. Here are a few good vase ideas if you are in the market for new decorations as well.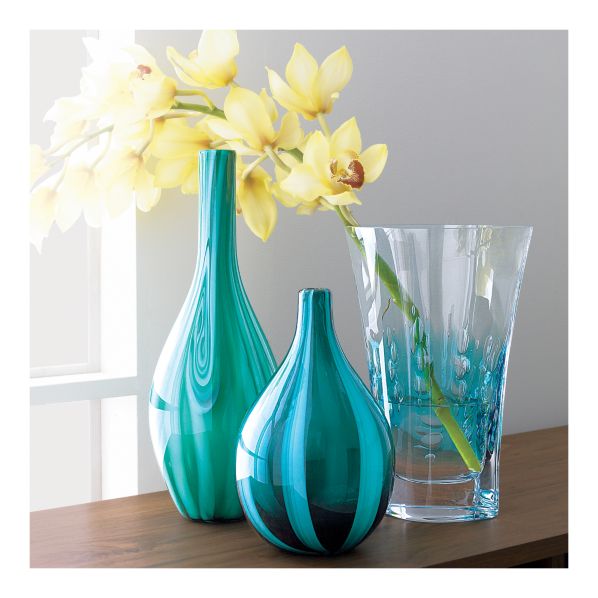 Need a pop of color in your home? I am loving the blue glass that
Crate and Barrel
has right now. Simple, elegant and fun is what comes to mind when I see this wonderful display. These three pieces can dress up a room in a quick and affordable way.
World Market
is also a great store to find simple and cheap flower/decor vases. They have these great recycled glass options as well that make me happy. The simple vase displays the flower beautifully as well.
Last, but certainly not least, an old pitcher works wonders as a centerpiece for any table. I found this beautiful silver-plate pitcher on
etsy
, but you can also check out your local thrift and antiques stores for hidden treasures as well.